Disaster Recovery
Virtual Disaster Recovery Service
Zimcom's Virtual Disaster Recovery service allows customers to replicate their data and workloads to Zimcom's secure infrastructure and quickly failover in the event of a primary system failure.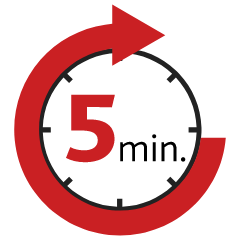 5-MINUTE Fail-over to the Cloud!
Quick & Easy Setup w/Remote Deployment in 1-HOUR
Rapid recovery for Windows & Linux workloads
Works on Bare Metal, Hyper-V, VMWare, KVM, Xen & more
Seamlessly integrated with Zimcom's cloud platform
Protect what matters most.
5-Minute Failover to the Cloud!
Maintain your production workload in-house and quickly fail-over to your own private cloud environment running on Zimcom's fast and reliable cloud infrastructure.
Fast, Reliable and Compliant
Already running your production workloads in the cloud? Add out-of-region DR/Failover to another Zimcom data center for fast Recovery Time Objectives (RTO) and Recovery Point Objectives (RPO) to help achieve industry compliance requirements.

Virtual DR as a Service
End-to-End Encryption
Point-in-Time Recovery
Low RPO & RTO Solution
Easy-to-use Management Portal
Backup Reporting & Monitoring
Storage Agnostic
DR Planning & Assessment
Replicate to Multiple Datacenters
Non-disruptive DR Testing
Your Own Virtual Private Cloud for Recovery
Built-in Data Deduplication & WAN Optimization
LET'S GET STARTED!
Free 30-Minute Consultation
Free 30-day Trial
No Up-Front Hardware Costs
No Long-Term Contracts
Don't let a disaster put you out of business.